TECHNICAL DESCRIPTION
The system's management software enables:
Visualization of number of fish, size, weight, growth estimate, cost.

Visualization of fish size through colour combination.

Management of fish in tanks (movement, selection, verification of size, weight, deaths).

Daily calculation of feed to be distributed in the individual tanks.

Visualization of growth in comparison
with the calculated estimates.

Visualization of all farm procedures. Storeroom graphics, summary of farm condition, distributed feed, estimates.

Quality control of available feed and its duration in days.

Customized system diagram.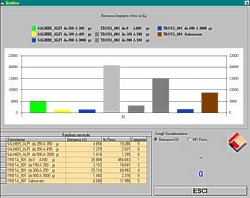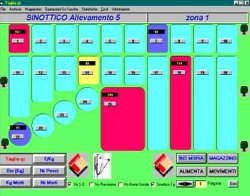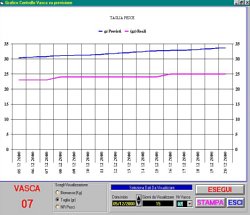 Checks and updates via tele-assistance from our technical department.

Available in 4 languages.

Pre-arranged for monitoring several farms.